Argentine Tango
The development of Argentine Tango began approx. 100 years ago in Buenos Aires, then the biggest emigrant port in the world. Nothing provided the immigrants better intimacy and security, which they desperately longed for, than dance. The rhythms and melodies of these people combined to form tremendously rich and varied music. And today it is more modern and alive than ever. Argentine Tango brings a direct experience of rhythm, music, and mood. The fact that one can always improvise freely makes this form of dance truly unique and exciting. Although the man selects the steps he intends to lead, the true dance experience only results together with the woman.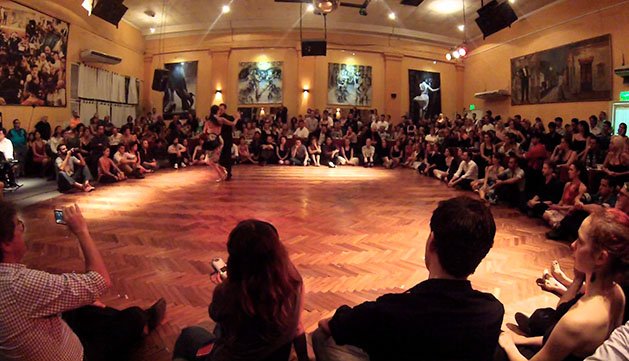 There is no question that Argentine Tango is one of the most sophisticated and passionate partnered dances in the world, thanks to its music complexity and the uniqueness of its embrace, coupled with the myriad of complex and intricate dynamics possible within the dance
Argentine Tango in Hong Kong
Gladys Fernandez and Pablo Inza were the first tango masters who introduced the Argentine Tango to the people of Hong Kong in 1995. After that the non-profit organization "Tangotang" was formed in 1999 and the Hong Kong Academy was formed 1998. Those organizations give a lot of efforts to promote Argentine Tango in Hong Kong, specially "Tangotang" has invited a number of tango instructors from Buenos Aires to give workshops. Tango masters Pablo Villarraza & Dana Frigoliandhave demonstrated exciting and pop "Nuevo Tango" technique and style to Hong Kong through Tangotang's workshops.


For the time being we have 200 active tango dancers in Hong Kong, which number continues to increase. There are at lease 4 tango evenings every week.